The correct use of ice buckets can keep wines at a drinking temperature, because different drinking temperatures can help the wine to show its best side, and sometimes it can also be used to hide some defects in the wine.

When using an ice bucket, fill the bucket three-quarters full with a mixture of ice cubes and ice water, and fully immerse the wine bottle that needs to be chilled in the ice water. It should be noted that an appropriate amount of water must be added, because if only ice cubes are used, the air will act as heat insulation, which will slow down the transfer of heat from the wine bottle to the ice cubes and affect the efficiency of cooling. Water, on the other hand, transfers heat from the bottle, melting the ice cubes and cooling the bottle at the same time. If you want to speed up the freezing even more, you can also add a few tablespoons of table salt to the ice water, because salt lowers the freezing point of the water and makes the ice cubes melt faster.
Introduction of 5QT Ice Bucket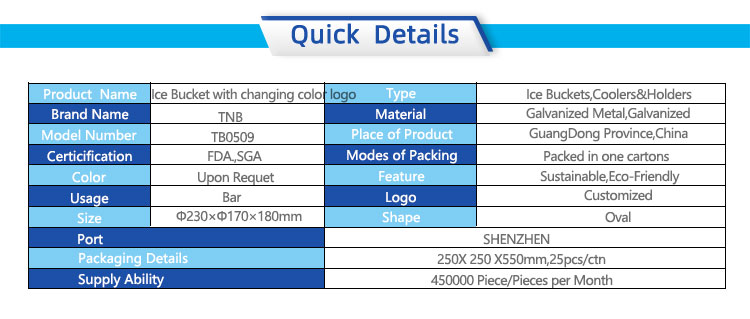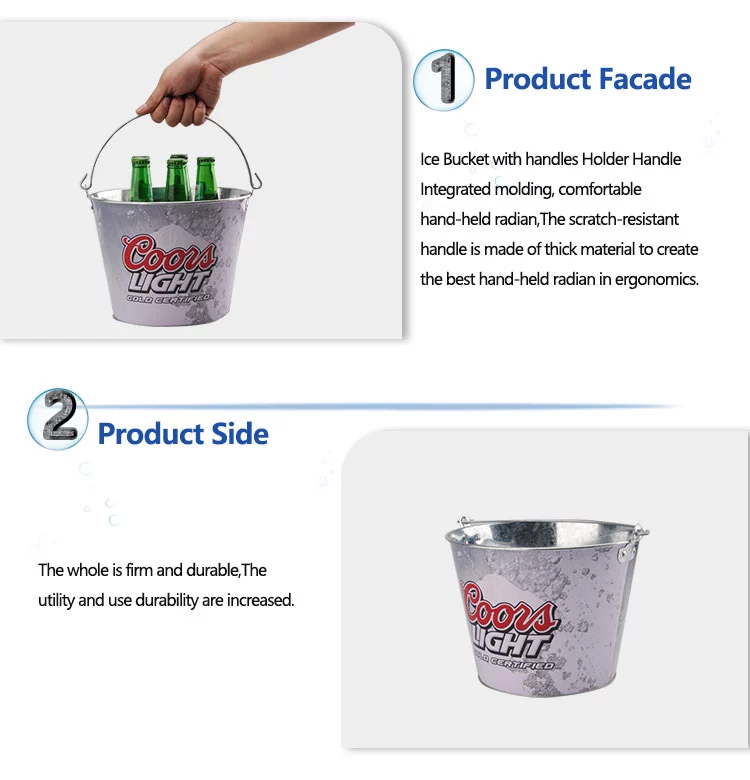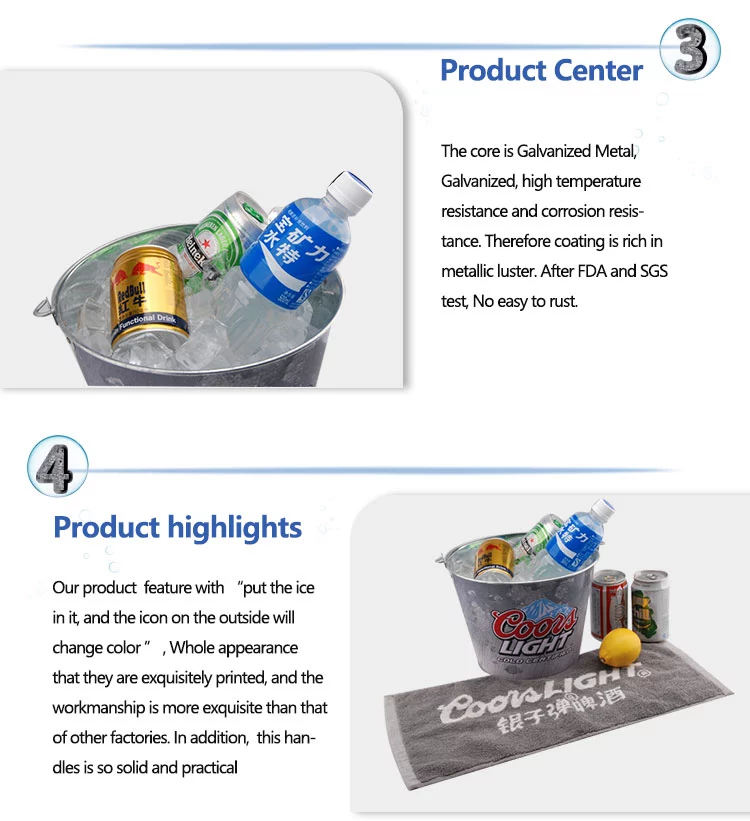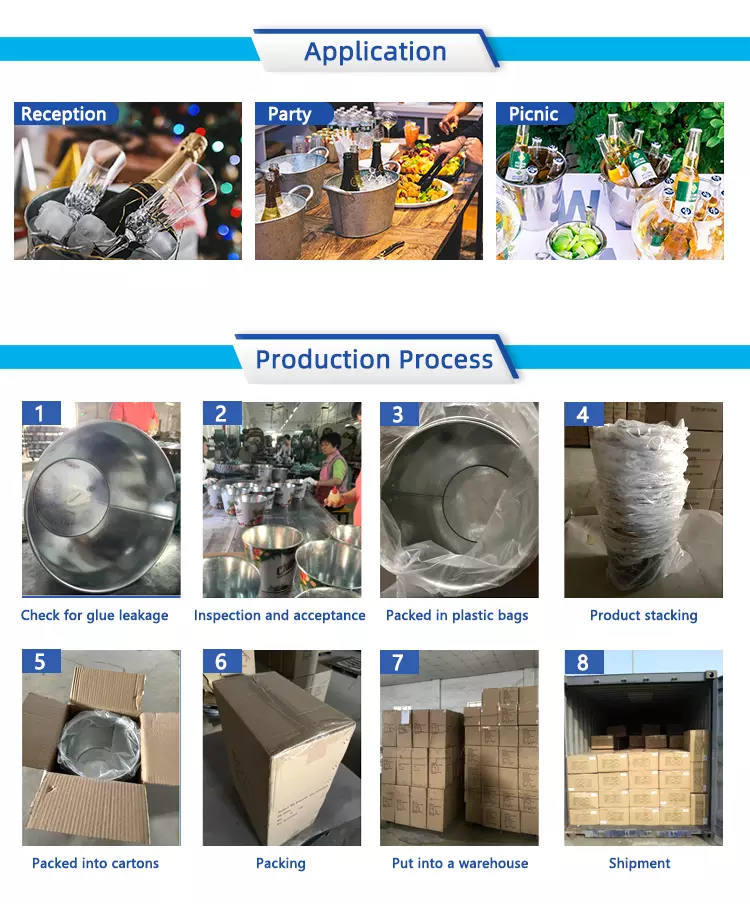 Company Profile
True and Bright Metal Packaging Co., Ltd. Kaiping is a professional ice bucket and tin tray manufacturer.
Most of our engineers, QC technicians and production staff have very rich experience in this industry.
With many existing molds at our disposal, we can complete rush orders in just 15 days.
Tailor-made tooling for your own design is also welcomed.
To benefit from our customization services as our clients in Europe and the US do,contact us today.
Main Customers: Heineken, Budweiser, Coors light, Miller, Corona, Sol, Guinness.
Main Markets: North America, Western Europe, Eastern Europe,Africa, Oceania.