Dinosaur silicone clip is tasteless and odorless,BPA Free, No phthalates, cadmium, lead, PVC, or metals.
Dinosaur baby pacifier clip works with MAM, Soothie, and Nuk Pacifiers.
Food-grade material: food-grade silicone material and dinosaur baby clip, bisphenol A-free, non-toxic, can be filled with boiling water, will not precipitate toxins, no plasticizer, no taste, and the same material as the baby pacifier.

Dinosaur Silicone Baby Pacifier Clip Keeps track of the pacifier at all times, no more falling on the dirty ground or germy floor.Attach to clothes, blankets, toys, strollers, or car seats. Silicone beads provide instant teething relief and gum massage. Premium quality chewable silicone beads. Stimulates visual, motor, sensory development.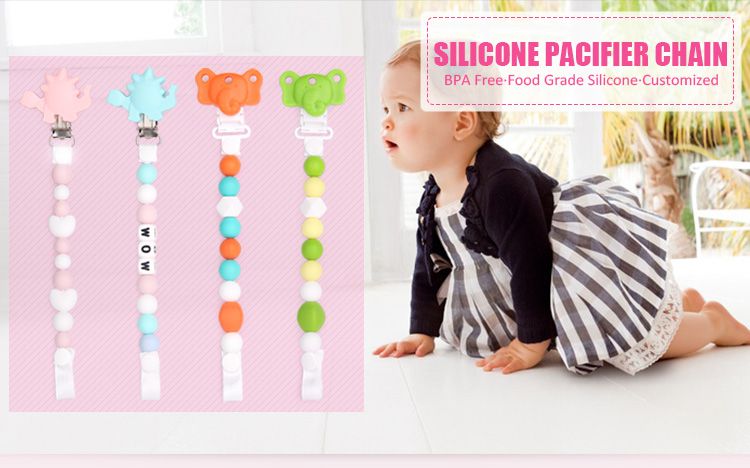 Description of Dinosaur baby pacifier clip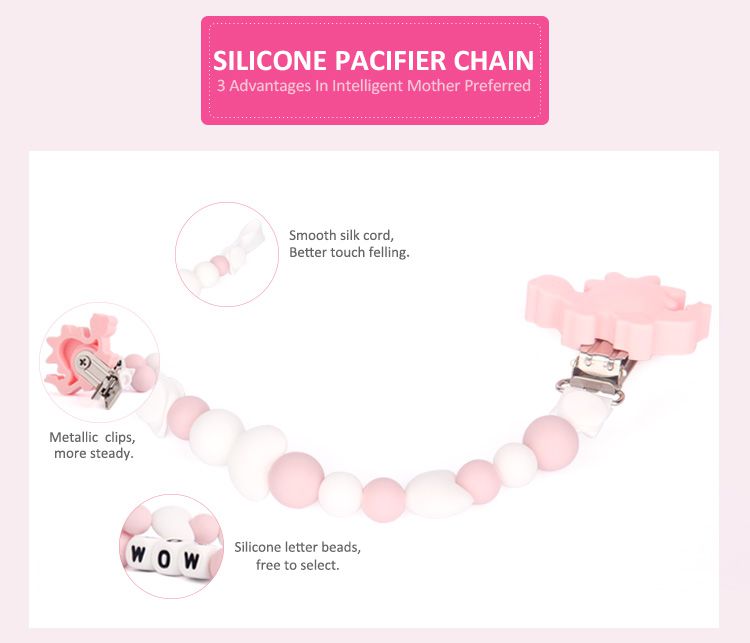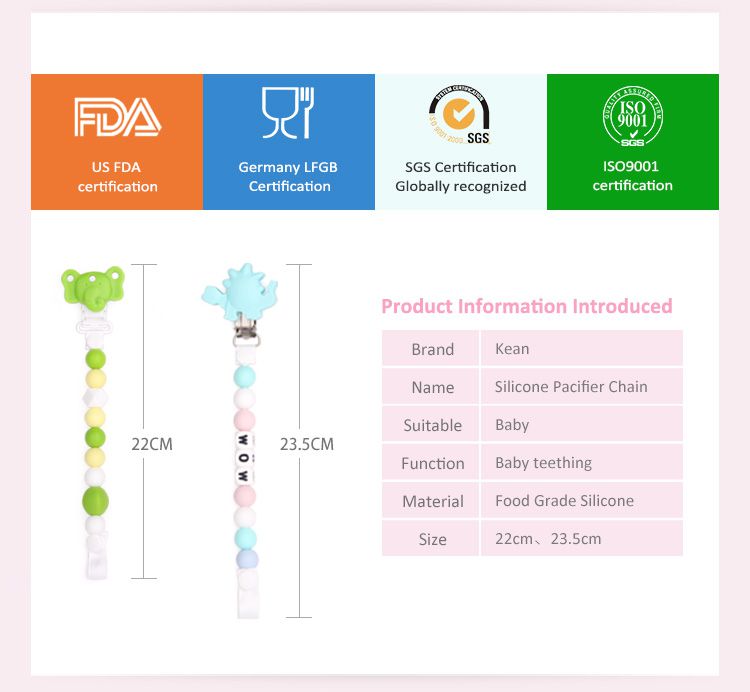 Packaging of Dinosaur Silicone Baby Pacifier Clip